Important Update
The Smithfield Recreation Center is now open.
All programs that take place in the Rec. Center are scheduled to resume on May 18th with the exception of Top Flight Tumbling.Track & Field, Baseball/Softball, skateboard lessons are still scheduled to take place.
Happening Now
Youth Track and Field
Quantum Martial Arts
Serendipity Dance
Top Flight Tumbling
Play With Me Music
Next Level Basketball Training
Upcoming Events
16 Crossings Trail Run
Health Days Fun Run
Youth Baseball Camp
Spring Pickleball League
Locals love Smithfield Recreation!
---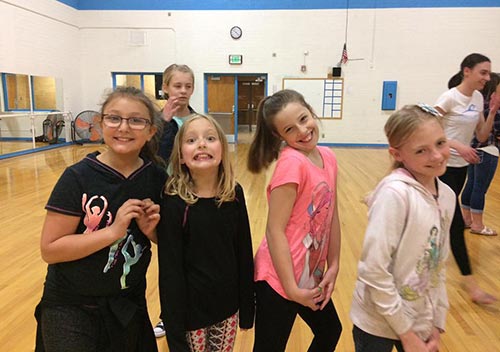 "Easy going staff, the facility itself is in awesome condition. Played summer league basketball here and really enjoyed it. The refs were great, the league was well run, overall a fantastic experience. I would highly recommend it." –Nic Duersch, Mendon
"They offer everything you need from batting cages to awesome aerobic classes. And don't even get me started on their amazing summer camps and rec leagues. This place has it all and a friendly staff too!!" –Kelly Stewart, Smithfield
"We have always had great support from the staff. Our kids have played lots of sports over the years there and have had great experiences every time!" –Scott McUne, Amalga
"I love their group fitness classes. Every instructor I have met has been very nice and is sure to give you a great workout. My favorite classes are the Zumba ones because the instructors are amazing! They go out of their way to make sure it's a good time every time and you can really tell that they not only love what they do but they love their students just as much!" –Amanda Chappell, Smithfield
"Great facility at an affordable price. Staff is excellent and leagues and classes are well run. We love it here." –Jessica Day, Smithfield
"Great place for the family to spend time together playing basketball, raquet ball, and volleyball. Really nice weight room." –Yulese Lincoln, Smithfield
"Great facility at an affordable price. Staff is excellent and leagues and classes are well run. We love it here." –Jessica Day, Smithfield