Track Meet Results
Practice Meet
Date: May 5th, 2022
Time: 6:30 pm
Location: Sky View Track
Dual Meet
Date: May 9th, 2022
Time: 6:30 pm
Location: Sky View Track
Dual Meet
Date: May 16th, 2022
Time: 4:30 pm
Location: Green Canyon Track
End of Season Meet
Date: May 28th, 2022
Time: 9:00 am
Location: Sky View Track
Northern Utah District Meet
Date: June 4th, 2022
Time: 9:00 am
Location: Green Canyon Track
URPA State Meet
Date: June 11th, 2022
Time: 9:30 am
Location: Layton High Track
Learn the fundamentals of Track and Field. Participants will learn running form, technique, and event strategy in a fun and engaging environment. Participants will have the opportunity to compete in at least three track meets. Qualifying participants will have the opportunity to compete in a district and/or state meet in June.
Registration:
Early Bird- Feb. 21- Mar. 27
General Reg.- Mar. 28- Apr. 10
Season: April 18- May 28
Days: Mondays and Thursdays
Time/Age:
6:00 pm: 7-10 years old
7:00 pm: 11-15 years old
*Age is determined as of December 31, 2022
Fee:
Early Bird- $35
General Reg.- $40
*Fee includes t-shirt
Events:
Sprints- 50, 100, 200, 400 meters
Distance- 800, 1600 meters
Relay- 4X100 meters
Jumps- Long Jump, Standing Long Jump
Throws- Shot Put, Softball Throw
Online Registration
---
Online registration is quick and easy. Follow the link below and follow the instructions on the website.
Track Meet Results
---
Find your track meet results on the schedules/standings page!
Looking for a Recreation Center membership?
---
You can see our pricing and find additional information by visiting our membership page! Or, give us a call and we'll answer any questions you may have.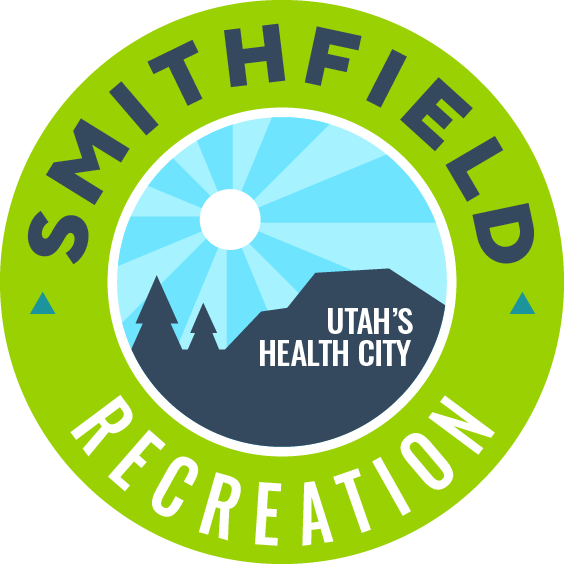 LOCATION
---
315 E. 600 S.
Smithfield, UT 84335
(435) 563-0048